I learned a very important lesson this past month – for us music enthusiasts, discovery and rediscovery work almost similarly.
When we discover new acts to listen to, we tend to marvel at how awesome they are based on what we initially hear. We live in the moment while listening to new finds and sometimes ask ourselves why it took some time before we stumbled upon whoever it is we started listening to.
Rediscovery is almost the same, save for the fact that we have prior knowledge of the artist in question. We also tend to rave about bands we rediscover, but dissimilar to initial discovery, rediscovery gives us a better understanding and a more profound appreciation of the music (and the artists) we listen to.
On this edition of The Watchlist, I tip my hat off to the acts I've discovered and rediscovered over the past month.
They call me The Virus, and this is The Watchlist.
1. Kastigo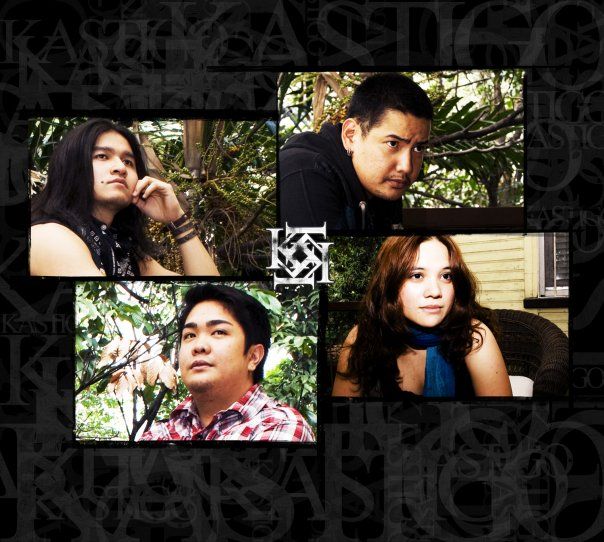 I first encountered Kastigo back in '08 when I was but a student attending college in UPLB. It was the show of the student organization I was in. We tied up with RockEd Philippines for that event, and they brought in Kastigo and another band that we'd all eventually come to appreciate a few years down the road, Peryodiko. That first live encounter with the quartet of singer Carlo Ordonez, guitarist Josh Montecillo, bassist Sans Fojas, and drummer Mark Santiago wasn't as peachy as I expected it to be because their set was cut short by the student council for some external reasons I'd rather not get into. Disappointing as the turnout of that event was (Kastigo ended up playing only two songs), that first listen was enough for my interest in them to be piqued.
I have since been able to catch many of their live performances when I moved to the city to work. And I still get blown away by the tightness of their sound each and every time.
It's comforting to know that this hard rock/heavy metal quartet are still active after all these years. And it's even better to find out that they're working on a follow-up to their 2008 debut album Our Daily Riot.
Follow these children of rock 'n' roll through here: http://facebook.com/bandangkastigo
2. Ramiru
You know a singer is gifted with something special when his voice can move the people around him without the slightest of efforts.
Ramiru is a good example of that.
I've been hearing raves about this guy from the regulars at that rock bar along West Avenue, QC they call Black Kings' Bar even before I actually heard Ramiru play and sing. Naturally, with all the reviews about him that I've been getting, I wanted to see for myself what the buzz was all about.
I got to hear him, alright. And I got to do so in a more or less laid-back setting.
We were huddled around a table at BKB one night having a few beers. If memory serves me right, it was me, Giniling Festival/Penguin guitarist Bombee Duerme and his girlfriend Jihan Mallonga, Penguin singer/bassist Kat Castro, Ramiru's agent and friend Clarquin Aguilar and a few other friends. Bombee, who was toying with an acoustic guitar at that time, urged Ramiru to play a few tunes and handed him the instrument. Ramiru obliged after some hesitation (he's coy by nature) and started playing a few songs.
Everyone fell silent to let the 21-year-old's suave and husky vocals take over.
While listening to Ramiru play, Jihan said something that pretty much summarized the sentiment of everyone in the table: "Ang sarap makinig lang. Nakaupo ka lang, may hawak kang beer, tapos pumikit ka na lang."
Okay, those weren't the exact words she said, but you get the point.
To date, Ramiru has already written a number of originals but is yet to lay them down on record. Suffice to say though, his collection of adult alternative songs influenced by the likes of John Mayer and Dave Matthews is worth checking out.
If you want to catch him live, you might have a good shot of doing so by visiting Black Kings' Bar. That's where he usually plays.
Check Ramiru and his music out on Facebook here: http://www.facebook.com/RamiruBand.
3) Candy Candy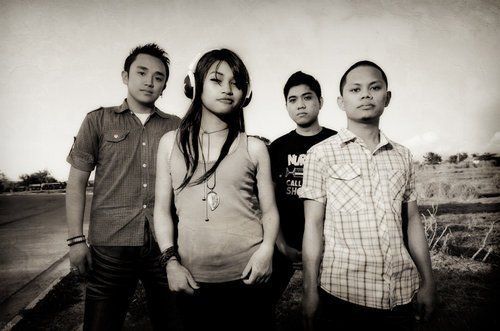 At first look, a name such as "Candy Candy" would lead anyone to assume that the band going by this moniker plays music that elicits images of rainbows, sunshine, and flowers... and the occasional unicorn. Thinking along those lines would be fine. Hell, thinking along those lines is perfect. Candy Candy sounds pop through and through.
Reason why I found myself sort of gape-mouthed when the band breezed through a set laden with breakdowns and chunky riffs at the show where I watched them for the first time some months ago. It wasn't what I expected.
On the flipside though, it still makes sense that the Cavite-based Candy Candy goes by that name if you were to listen to the songs. Despite the aforementioned qualities of the band's music, you can still hear very melodic singing and equally melodic guitar parts characteristic to a pop-punk/easycore unit such as them. That, plus the youthful vibe of their songs.
If you're curious about Candy Candy's sound, the band will be dropping the EP Roll Out on August 24, 2012 at Autonomy Bar in Mandaluyong. Check this teaser out:
Find out more about their pop-punk/easycore goodness here: http://www.facebook.com/candycandymusic
And then some...
I'll introduce this section of The Watchlist this month by asking a question: how can you possibly sing anything if the part that's lodged most in your head is the opening riff?
Curbside – "Welcome to the Curbside"
Groove, groove, and more groove.
It's one thing to have a song that uses groove as one hook and it's another when the groove IS the hook.
Don't get me wrong. The song is a really good one, as should rightfully be expected from a great band such as Curbside. I'm just emphasizing on the groove factor because it's the element that gives the song its oomph.
I've had this song in my head for a week already prior to this writing and the worst part is, it's not LSS per se.
"Jengjeng-jejeng-jejejeng-jegejengjengjejeng" goes the intro riff of the song. So goes myself too whenever I try to, uh, sing the song.