It seems all bandwagon-y now in light of that meme that flooded online media this week, but this list was actually solicited by online music critic Ian Urrutia (who maintains the impressive Vandals on the Wall) before that exploded. Urrutia, a young man whose devotion to emerging music I admire, asked this writer and a handful of others to come up with a list that echoes the spirit of the late, great Alexis Tioseco's "Wishful Thinking for Philippine Cinema," but for music. The intention was, in my mind at least, to commemorate the person, his writing, and his principled criticism: one that, while peppered with disenchantment, always employed a modicum of optimism. He was brave and respectful, complex yet succinct, and always displayed—perhaps more than intelligence—extreme love for the art form he chose to espouse, defend, and keep alive. The key words in his oft-shared article, one might have noticed, included "wish," "pray," and "mourn": all emphatic, forceful, and affective word choices. I didn't know him personally, but let me raise a glass on this, the third year to the day that he's been gone.
I wish Ivory Music & Video, which now exclusively licenses and distributes Sony-BMG in the country, periodically rereleases albums from the latter's storied back catalogue.
I wish, despite trends to the contrary, that major music stores address the economic reality of indie acts by taking less than their standard 30-40% off the sticker price, especially since they stick them in unattractive positions in their shelves anyway.
I also wish they be more prudent and timely in sales reports. Revenue delayed is revenue denied.
I wish that OMB would have a different set of rules for self-printing, self-distributing independents by not requiring them to be business entities (particularly if they only intend to print their own music) before they are allowed to go to pressing-and-packaging plants like FAS.
I wish Pulp, being the music journalism monolith that it is, would consider releasing an anthology of its best writing as a logical follow-up to its existing coffeetable, which merely contains covers and images. I understand that the groundbreaking imagery and design of Pulp are chief sources of its branding, but there are great articles from seasoned journos—from Mayo Uno Martin to Kristine Fonacier, from Luis Katigbak to Peach Abubakar, from Joey Dizon to Jason Caballa—that ought to be reread by younger generations of music fans.
I wish Ian Magbanua (a.k.a. Morse) gets to finish his Domestic State Machine project. DSM promises to (re-)establish his musicality (his sense of melody and song structure) over his standard predilection for beats and samples.
I wish Elmer Acebedo the best in his continued patronage of Bobby Balingit's music and art. I wish he gets external (albeit no-strings) financial support to ensure these countless projects—including Bob's Juan Isip recordings, as well as his reunion with Alfred Guevarra and Aji Adriano as The Wuds, which intends to rewrite its history by re-recording its entire catalogue acoustically—push through without a hitch.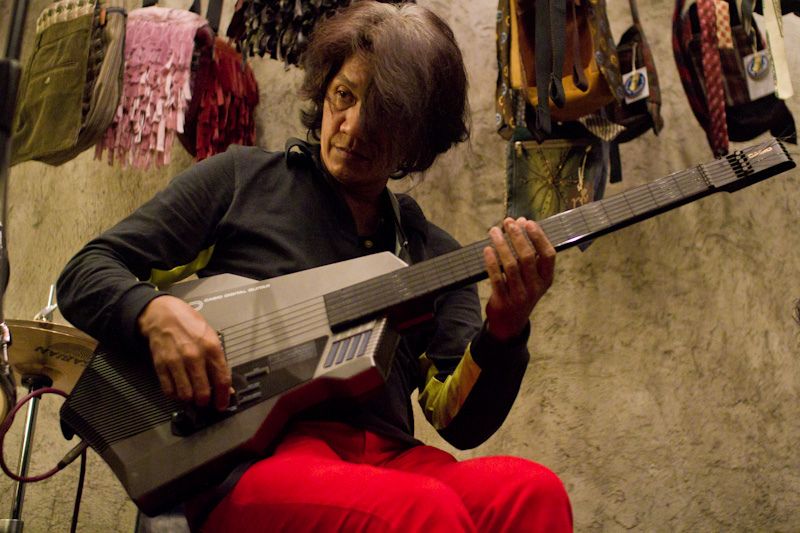 I wish Twisted Halo returns to the studio to finish recording its aborted third release, regardless of the band's decision to return as an active creative (or live) unit or not.
I wish Lirio Salvador would get well and perform again.
I mourn for the non-release of Marcus Adoro's ambitious multimedia effort Kamon Kamon. His old label bosses should look into it and not be content about the "mythical" reputation it enjoys. I wish it does not take thirty-plus years to get released, like the Beach Boys' previously-doomed Smile.
I mourn for the kids who continue to get duped by "pay to play" schemes.
I mourn for all the warped vinyls and the broken cassettes and wish people in restoration, like audio archivist Mark Laccay, would get all the support they need.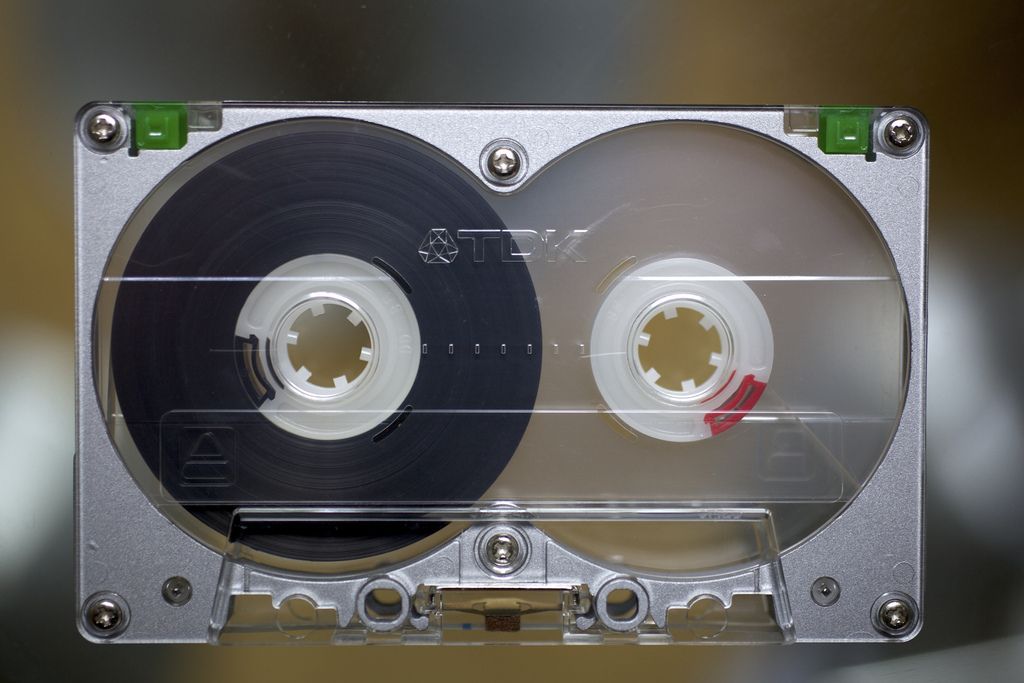 I pray to hear the last few recordings Francis Magalona was able to finish rather than another best-of volume.
I pray to see Jack Sikat back onstage, preferably with the original lineup of Ethnic Faces.
I pray that more people see Ginseng Luzon live or at least buy their current record, Transmission, for their own fucking sake.
I wish every music writer would push for at least one underappreciated artist rather than be terribly preoccupied with what's hot or current.
I also wish that they quit resorting to hyphenated genres and straight-faced namedropping and pass these off as writing.
I pray that gate admission to multiple-artist bar shows goes a bit higher to compensate the bands better, or, on the flipside, to fund the proper maintenance of sound equipment.
I pray to see Jess Santiago, Gary Granada, and Buklod-era Noel Cabangon in (popular) shelves again, but most especially Jess.
On that note, I pray that Mr. Granada rethinks his retirement, which he announced in 2009 on his site, where he kiddingly lamented that, at 50, he was still not a rockstar and has thus decided to call it a day. "Sulit na sulit [na] ang buhay ko," the singer-songwriter said, adding, "lalo na sa pagsusulat ng mga kanta na walang nagdidikta," like it was its own reward. And it is.
I wish bars that sell music and merch will devote a brightly-lit, clearly-labeled portion of their venue—preferably more permanent than a table at the gate—to said wares, and that they assign one person manning it the whole time.
I wish more people viewed the videos posted by Philclassic on YouTube. There should be more of these private efforts of preservation and archival work devoted to vintage Filipiniana.
I wish, in the next few reprints of popular first-wave OPM releases (e.g., albums by the APO, Rey Valera, etc.), that studio sessionists, producers, and engineers would be credited properly. I don't see any scenario wherein these people—regardless of the salaries they got in the past—do not deserve to be credited.
I mourn the absence (or very weak presence) of the Blackgold catalog in store shelves. I call on the present leadership of Vicor to look into this goldmine from a bygone era and pay equal attention to releases both canonical and otherwise.
Still on Vicor: seminal albums (not best-ofs) by Celeste Legaspi, Didith Reyes, and Cinderella should at the very least be made available again, even as downloads. And while we're on the topic, Gary Valenciano's Vicor-era discography, too. He reached the peak of his singing powers when he was in Universal (he still is), but his Vicor output is as colorful as Michael Jackson's pre-Thriller work.
I wish the (reportedly) aborted reissue of 10 of Another Kind gets reconsidered.
I wish Lourd de Veyra would entertain the prospect of setting some of his best poems—from all three of his poetic tomes: Subterranean Thought Parade, Shadowboxing in Headphones, and Insectissimo!—to music (by the Radioactive Sago Project, of course). He has done this in some Sago numbers in the past, yes, but I wish he'd devote an entire release to something like this. That said, I maintain that what RSP's been doing so far is outrageously awesome.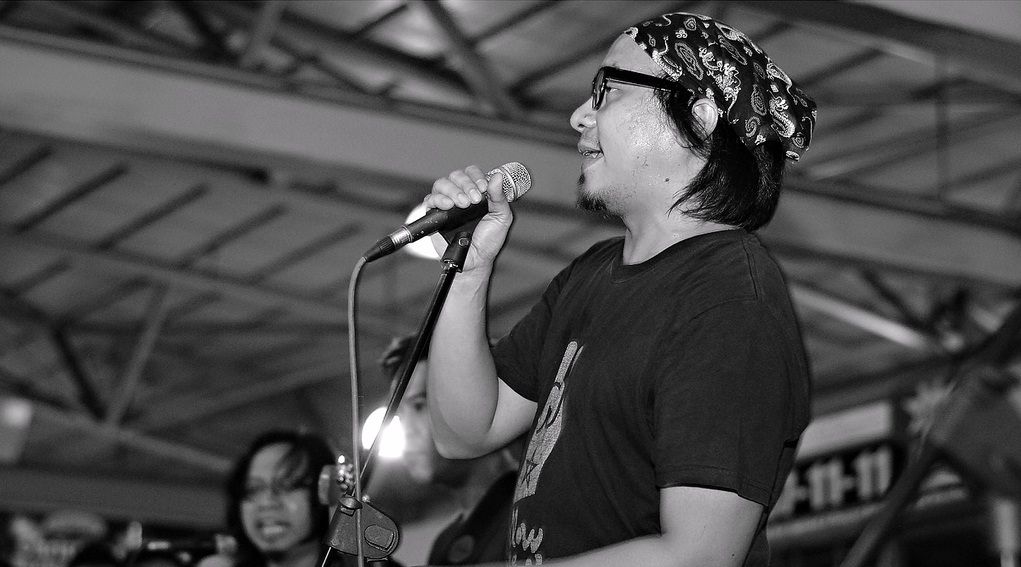 I wish Richie Quirino would continue his almost-religious commitment to covering Pinoy jazz with the same depth and detail he has so far exhibited.
I wish the Mabuhay Singers would do new recordings. If they haven't yet, and pardon my ignorance, I would love to see them do a definitive version of the pasyon, among other "folk" forms.
I mourn for all the instruments damaged by improper cargo handling by major local airlines. "Improper" does not even begin to describe it, especially since these things are typically encased in military-grade polyethylene "hardshell" cases that would take not just haphazard handling but a violent one to destroy or dislodge. These instruments are not mere toys to the touring musician. These are their most important professional tools; they feed their families through these precious implements.
I pray for the success of Filipino musicians everywhere, with no prejudice whatsoever as to the genre they play, look they assume, or friends they keep.
Image of Bobby Balingit by Peter Tom Tolibas (used with permission); cassette by Scott Schiller (a.k.a. Schill), an adapted form of which also appears as homepage header, some rights reserved; and Lourd de Veyra by Marvin de Guia (a.k.a. nonoyincognito), some rights reserved. Video of Isagani Hizon's "Sulyap" from Philclassic. Gratitude to Marco Harder, for advising on some items, and to Ina Santiago, for reading through an early draft.