The development of a person's musical journey has always been mapped by a few guidelines. Whether by choice or by chance, it has always been like this: look for bandmates, write songs, and find a way to share the music. Looking for bandmates is actually the easy part; getting along with them both personally and musically is where the challenge comes in. It's that roadblock that a lot of bands have to get through to be able to write good music, because no matter how hard they try, chemistry – whether good or bad – always shows.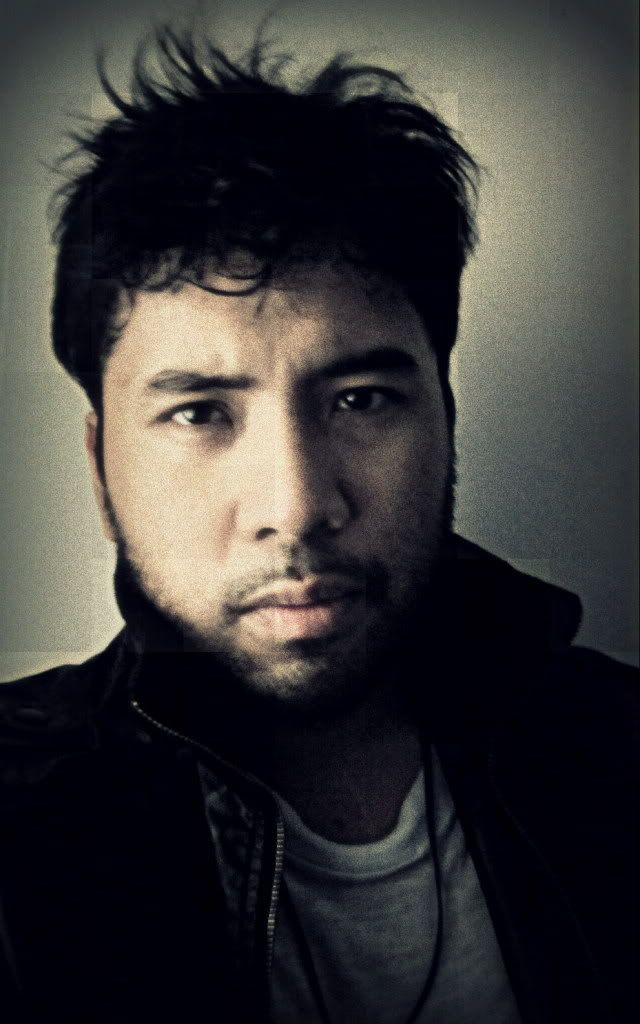 With the case of Mayo Baluyut, it's something he bypassed entirely. After going through the motions with different bands that didn't amount to anything, he picked up his guitar and decided to go at it on his own. He had the songs, he had the vision, and most importantly, he had the guts. He came out in 2009 with his first EP entitled Middle Class Sensibilities, which got him a nomination in the NU107 Rock Awards for the In The Raw category. Not a bad accomplishment for an independent solo artist.
His follow-up EP, entitled Separation Anxiety, is his offering to his heroes, and serves as his recluse from what he went through personally at the time of writing the songs. Indeed, one can hear subtle clues as to who his heroes were, but there is honesty and humility to his music. Watching him perform live is a treat; Mayo pays tribute to his roots visually and musically. Along with Revenge Avenger, his live band of skilled session players and friends, he brings justice to his recordings. As of 2012, the band consists of Japo Anareta on bass, Aue Castro on guitar, and Marie De Guzman on drums.
This month marks the release of Mayo Baluyut's Press Reset: The Ultimate Sampler, which is a collection of his songs from 2008 to 2011. With all the fuss, passing fads, and different scenes, there is comfort in knowing that there are people out there who still give a damn about writing good songs. Mayo is one of them.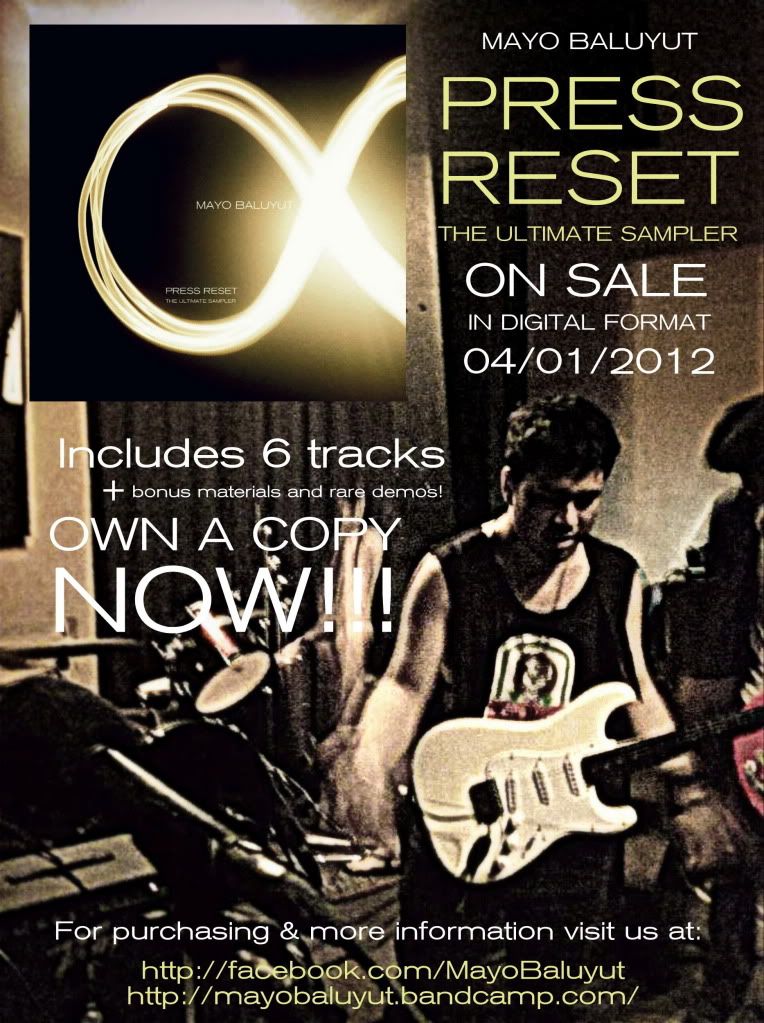 Check out Mayo Baluyut's music on http://mayobaluyut.bandcamp.com/ and on http://www.facebook.com/MayoBaluyut.