The official music video for Tarsius' "Deathless Gods" was unveiled online on June 4, 2012, as part of the promotional campaign for filmmaker and musician Marie Jamora's feature-length directorial debut, Ang Nawawala (What Isn't There), her official entry to Cinemalaya 2012. Also directed by Jamora, the clip consists of one long shot of the live electronica duo – which consists of laptop/synth operator Diego Mapa and drummer Jay Gapasin – performing the song live, with no cheats or overdubs.
A number of local acts will be featured performing live in various scenes all throughout Ang Nawawala, so it made sense for Jamora to capture Tarsius live, instead of the typical method of filming a band miming a playback of the recorded audio. "In movies, I always notice that they (film a band without using live audio), but they never truly capture the live feel of the performance," she explains. "I wanted to capture that live feel." It was also the director's original plan to document all the bands that would appear in the movie completely live, some even during actual gigs. "That was the plan from the beginning," she continues. "It's difficult, but you can sense the difference (of a completely live recording)."
Marie with cinematographer Ming Kai Leung (photo by Issa Litton)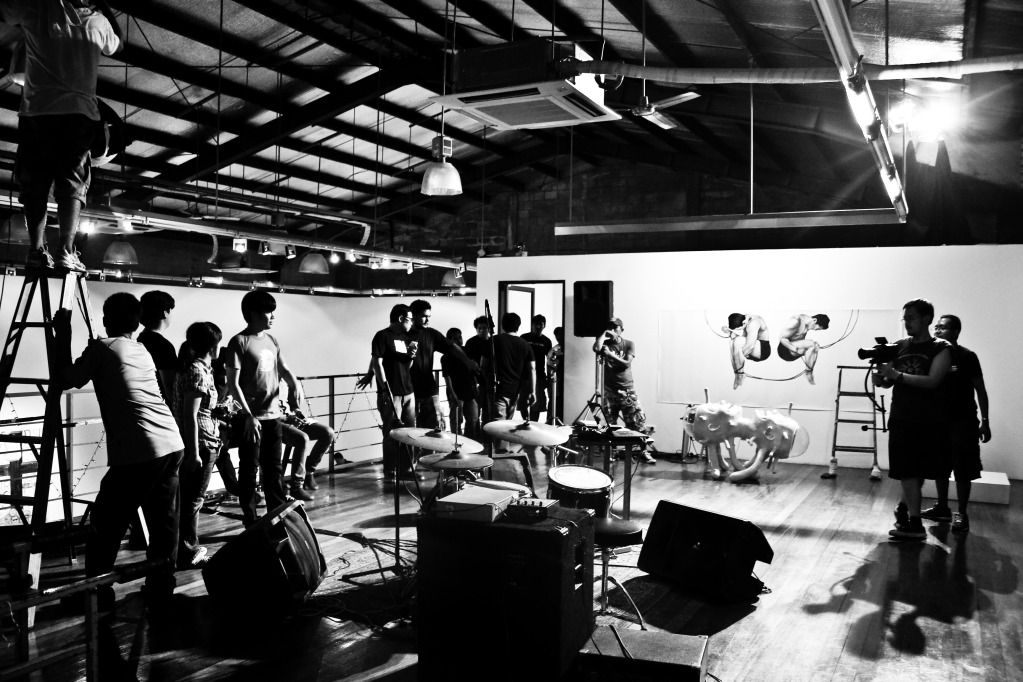 The set (photo by Earl Ignacio)
Jamora chose to create a video for "Deathless Gods" – a favorite track off Tarsius' 2011 indie debut Primate (which was available as a free download from the Number Line Records website late last year) – because she was listening to the album while writing the script for Ang Nawawala, and thought that the song would be perfect for a particular scene in the movie. As such, the video was shot in the same venue of the scene in the movie where the duo would be performing, with similar camera movement. According to the director, it took four takes before they finally nailed it. "They were really tight on the fourth take," she recalls. "When I said, 'Cut!', even Diego said, 'Ang ganda n'un!'"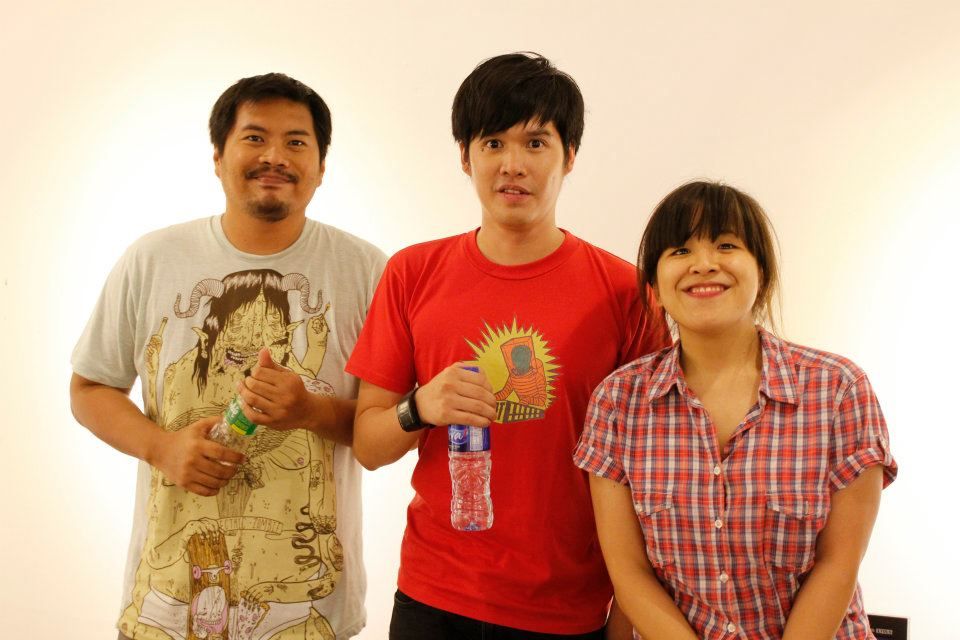 The band and the director (photo by Issa Litton)
Ang Nawawala will premiere at this year's Cinemalaya Festival, with screenings at the CCP, Greenbelt 3, and Trinoma Cinemas from July 20 to 29, 2012. Tarsius' Primate will be released on vinyl very soon.