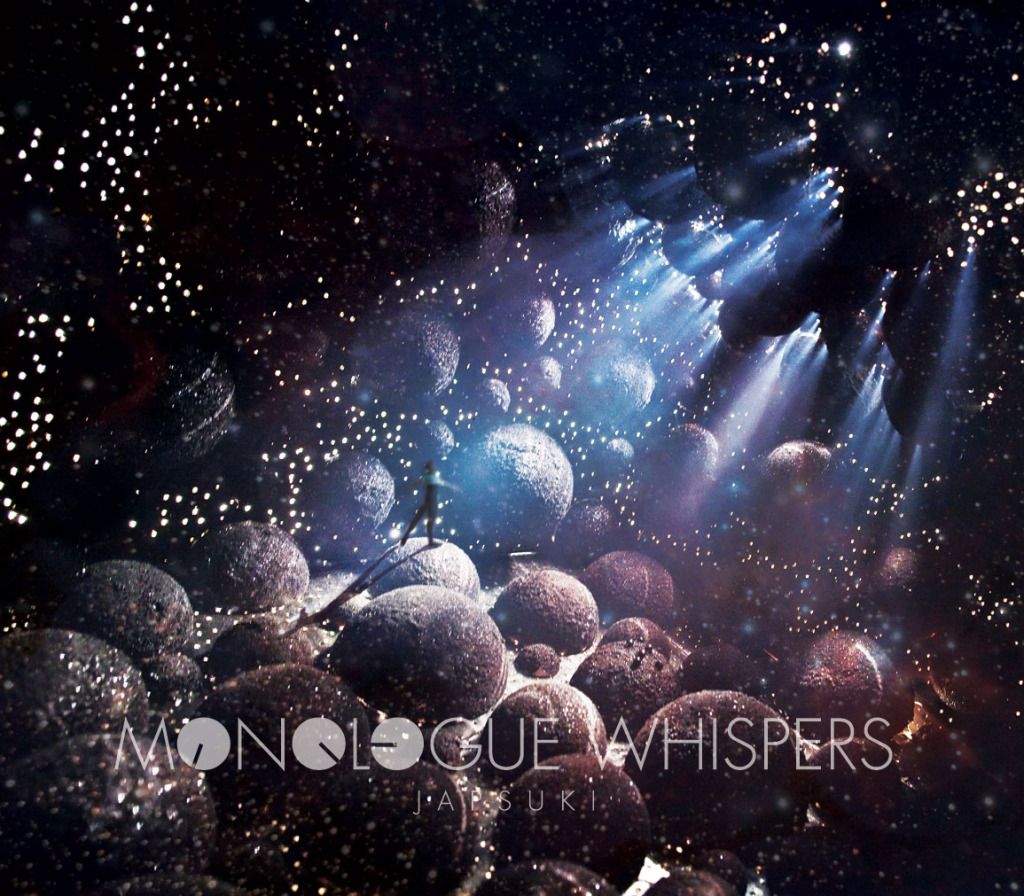 In case it whizzed past you like a thief in the night, I'm sure it wasn't the intention. A great-looking CD may have caught your fancy (online or off) and you might have, wrongfully if I may add, just shrugged it off. After all, you didn't know who the hell this vaguely Japanese-named artist is or what sort of music he (or she) plays. Well, a belated PSA is in order. "Japsuki," to the uninitiated, is Rivermaya bassist-in-absentia Japs Sergio's alternate handle, and his new solo record (his first) is called Monologue Whispers, the product of three weeks' worth of GarageBand doodling in April of last year. In it, Sergio has—as I have previously ruminated elsewhere—"stripped himself of the trappings of big-production audio," resorting instead to "guerilla song-craft tactics, arming himself not so much with an array of studio sleights-of-hand but with things that truly matter: memorable melodies, hook-filled guitar and synth lines, and assorted displays of heartbreak on disc." I sat down with Sergio in November of last year, while he was in the thick of a headache-filled return to indie (which simply means that he's running errands without the luxury of assistants). But, long before the migraine, there was the heady summer in question, that which inspired this new batch of tuneful tunes. For Sergio, April was far from being "the cruelest month" as T.S. Eliot once suggested in "The Wasteland." If there were a wasteland worth mulling over, it has to be the songwriter's bedroom-turned-studio, and the labor—of love and, yes, actual labor—that ensued in it. "The goal then was to record ten songs during the summer; actually, ang theme niya talaga dapat, 'summer songs,'" Sergio shares, adding, "Puro mga 'island feel,' whatever. Ang plano ko lang nu'n, after every song, i-upload. Eventually, 'pag natapos ko na, batch by batch ko dapat ipapa-free-download." But somehow, Japs realized, this move reeked of poor self-valuation. His buddies echoed this, advising against such a move; the 'Maya bassist was, after all, a fixture in local rock. "Sabi nila, 'Ba't 'di mo na lang i-release?'" But we're getting too far ahead this early. "Simulan muna natin sa fact na nag-break ako sa music life—basically, the mainstream life—nang ilang months. Naisip ko, it was the perfect time to write stuff again, to slowly go back to songwriting. 'Yun naman talaga ako, eh; 'di naman talaga ako gitarista or bahista, eh," Sergio begins, quick to self-efface on the technical front, but happy to brandish his affinity with that less showy brood of brooding craftsmen.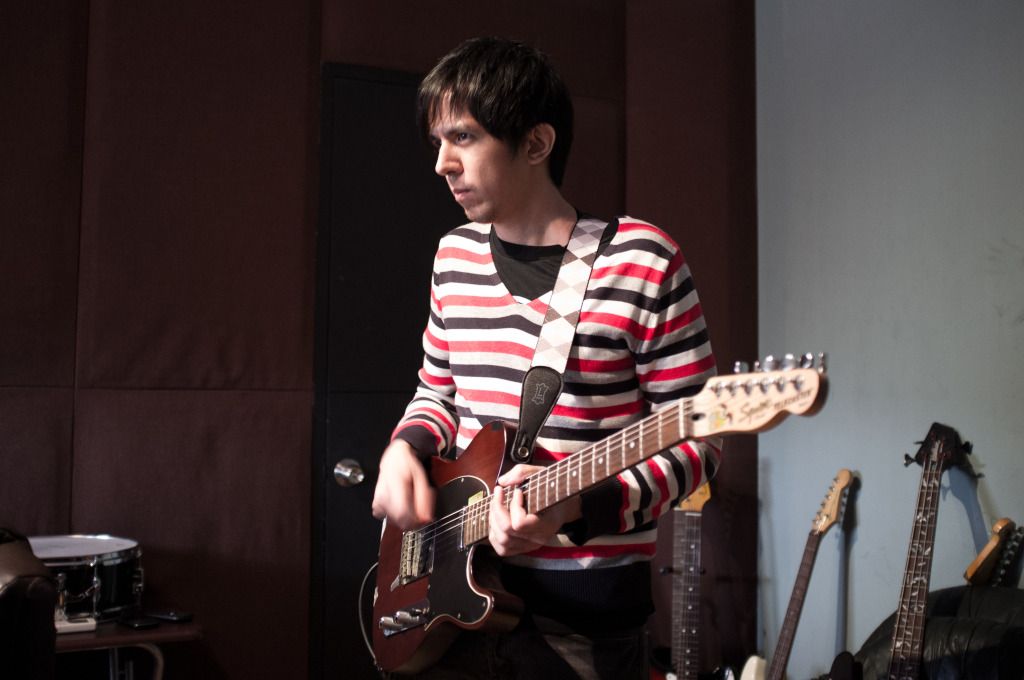 Sergio felt there was something "exaggerated" in the manner a lot of local rock is being crafted and produced, and he wanted to combat it with smallness, opting to convey the vagaries of his bedroom in hushed tones rather than with celebrity bombast. People sometimes forget the guy's indie roots, playing guitar and serving as musical director for Daydream Cycle, one of the more admired acts from the first wave of Pinoy indie in the early '00s. This facet of the man was something he kept (nay, nurtured) even while he was enjoying being part of one of the country's most recognizable outfits. His gung-ho game plan (the lack of it, really), then, is a much-needed shot in the arm. "Sa ngayon talaga, hindi ko siya iniisip na matutugtog in the near future. Pero, ang iniisip ko naman, at least nandu'n na siya," Japs muses, equal parts uncertain and giddy. "I'm just going with the flow now. In fact," he continues, "nakagawa na 'ko ng two albums' worth na iba namang tugtugan. Ang meron ko ngayon na wala halos lahat ng mga songwriter at musikero: time. Kaya ngayon, pinipiga ko na, habang meron." Almost half a year after this sit-down, Sergio can be seen performing with Peso Movement, a self-professed "dirty rock" unit that boasts of even newer material by him (apart from counting legendary axe-man Francis "Brew" Reyes, among others, in its ranks). But Monologue Whispers, it needs to be said, is a far more personal output. "This album, it's basically me in audio form," Japs says, further differentiating it with his other pursuits, clarifying, "Dati, inisiip ko pa kung mas bagay 'yung sinusulat ko, for instance, sa Daydream or sa 'Maya. You visualize who'll play it, of course, kaya meron ka pa ring slight restrictions, in a way." The ethic employed by Sergio was akin to the Beat poets' "automatic writing." There is a phrase often (albeit wrongfully) attributed to Howl author Allen Ginsberg—"First thought, best thought"—that best describes Japs' attitude for the project: basically, whatever he starts tracking in the morning should be done by dinnertime. "Kung ano 'yung una kong maisip na whatever sa utak ko, definitely a riff or whatever, gagawin ko na. Lahat ng maririnig mo sa album—more than fifty percent—captured 'yung 'chamba moment.' Unless something's off-key or may sabit, I keep everything," he runs through the process proudly.
Best numbers include the wistful shoegazer "Hits and Misses," the staccato-filled dance track "Time of the Signs," the Strokes-channeling stomper "Solar Eye," and pluck-candy "When Dust Becomes Diamond." It is the strut and swagger of "Stereo Light," however, which reign supreme: "I'm gonna wear my suit / It's gonna mirror the weather / It's gonna be cloudy as soon as I get my act together."
Photography and album art by Niña Sandejas, with cover layout by Gelo Lagasca. Buy the record online or visit Rico Blanco's Koboi shop, located at the third floor of Shoppesville in Greenhills. You may also e-mail japs@steadylang.com for orders.