The ati-atihan—outwardly beastly, inwardly religious ati-atihan—is that prime example of ageless piece of folk culture. It is ageless, naturally, for the stylized façade, but also for its youthful urgency, all fleeting and violent and unapologetic. All punk rock, really. An anarchist's masquerade ball. Rico Blanco is channeling this kind of power in his sophie solo outing, Galactik Fiestamatik. "Nu'ng bata pa 'ko, I always looked forward to those five seconds every year, sometimes even more than Christmas," Blanco fondly speaks of the tribal barrage of dance and music, not to mention tribal regalia and weaponry. Oh, and lots and lots of drums. He recalls being a kid the night before the ati-atihan, reminding his folks to (please, please) wake him up. Luckily for the boy, it was impossible not to be jolted awake when the parade came. "Tapos, paglagpas nila, wala na. That was our first rock concert, pare: the ati-atihan," he posits, recounting the excitement and the terror he felt as a young man.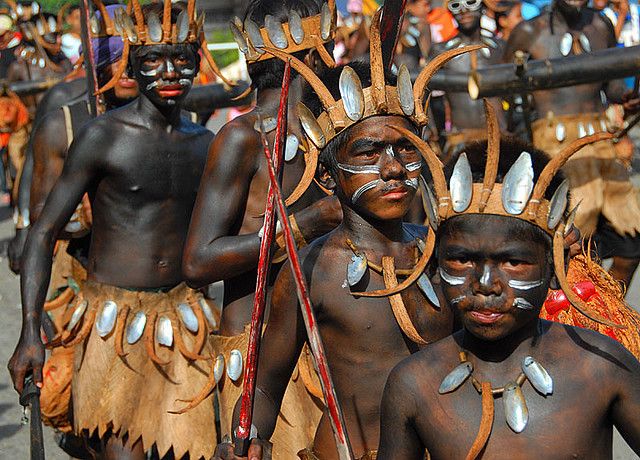 Thus came the birth of the magical germ that shook the creative spirit from its protracted vacation. All that was left to figure out, then, was how to craft a universe out of the speck of an idea. Though Blanco used an extended network of musician friends for his debut (2009's Your Universe) and could have easily availed of the same for his follow-up, the musician has decided to go the opposite direction. In a nutshell, this: he did everything on his own, save for the able stewardship of Tracks' Angee Rozul on mastering. He asked himself, "What if, for the first time since third-year high school, before I even joined my first band, I utilize that process again, just me and my ideas and my room?" He pauses and considers, as will be the fashion for the duration of this convo. "It just ended up being so, partly out of curiosity and partly out of boredom. Maybe it will add some excitement. I've been recording albums for a while now, and you know I like to rearrange the furniture once in a while."
And incidentally, speaking of furniture, Blanco's drive got jumpstarted when he moved to a new house, where he immediately set up his first proper studio, among other things. "I really got this place, first and foremost, so I can have a pet dog, because pets weren't allowed in my previous place," he shares, and though I know he meant literal pets, he may as well have been speaking of pet sounds. Primarily, for this record, synthesizers. In fact, the entire undertaking was predicated, apart from theme, on the limitations its maker set upon it. Rather than be another multifarious display of the different pop idioms he is capable of churning out, Blanco was dead set on making this album monochromatic, in a way, though not necessarily monotonous. The usual trappings of the rock album are absent—he insists, in fact, on it being "pop" with nary a hint of irony—and his vocals are stifled by a self-imposed range. "I've decided to limit my range and stick to it. I wanted to work on a range that I'd be the least bothered with production-wise," he says, admitting to being the biggest critic of his singing voice, which he thinks is lacking in body. As for instrumentation, meanwhile, let's just say the album doesn't employ the usual items in the armory. Even when he was in a band, Rico recalls, he has always been uncomfortable with musical orthodoxies, citing as illustration his idea to not have bass guitar on "Kung Ayaw Mo, Huwag Mo" and use synths instead.
The carrier single, "Amats," was as good a starter as any. Rid of its original major-key arrangement and sunshiny melody reminiscent of brighter songs in the old Rivermaya catalogue—"Umaaraw, Umuulan," for one—the synth-rocker in its present form now employs a darker timbre and a less-than-cute persona. And, consistent to Blanco's ati-atihan-inspired eureka moment, there is that insistent drumming break pre-outro, a recurring bit throughout Galactik Fiestamatik. The resulting reimagining of the song admittedly had a stranger, weaker melody, but Rico was adamant about the concept and was willing to sacrifice easy listener acceptance for a stronger, more coherent musical project. "Na-excite ako dahil may nakita akong avenue na wala [pang laman], in a sense. We know that everything has been done; however, what people can do is commit to something that hasn't been done enough, or has only been done in a different milieu or setting," he clarifies.
It gets even more interesting as the ati-atihan-meets-robots project is married with more "current" lyrical content. This union reaches its peak in a number called "Burado," a tech-tinged paean to humans rewriting personal histories through deletes and undos, punctuated by bursts of semi-automatic-rifle-like drumming. The kitschy and the hypercritical collide, meanwhile, in tracks like "Sayaw" and "Chismis," the former earnest in its appropriation of dance-floor vibes, the latter sitcom-worthy yet furrowed-brow analytical. Big-city alienation, on the other hand, is all over "When the Wheels Turn" and "What It Is." Despite Blanco's signature somberness and sobriety, these numbers are still populated with vicious drumming and fanfare that blur the lines between analog and digital, between hip and pedestrian, between brooding Blade Runner and soap-operatic Star Wars.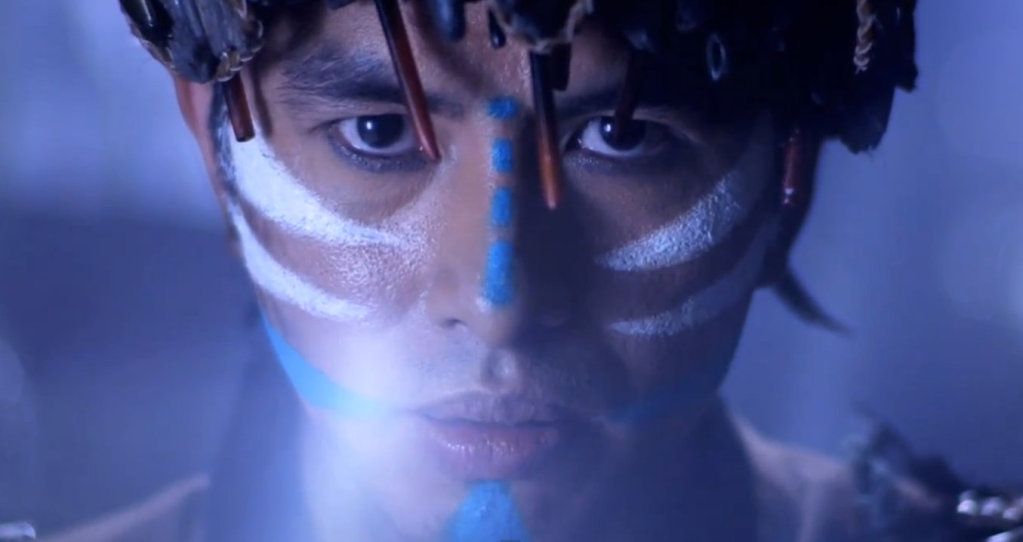 Of the live tour that will soon follow, Blanco says, "It's going to be a show. It's not a gig. I can't call it a gig anymore. When you see us, you'll know that we did our homework, that we've prepared."
"Little Warriors" image by Ken Ilio (a.k.a. Flipped Out), via Flickr Creative Commons. Some rights reserved. Rico Blanco image screen-grabbed from the "Amats" music video, via the official Rico Blanco YouTube page, also embedded here. The album will be launched September 5, 7:30PM, at Teatrino Greenhills. Details on his Facebook.