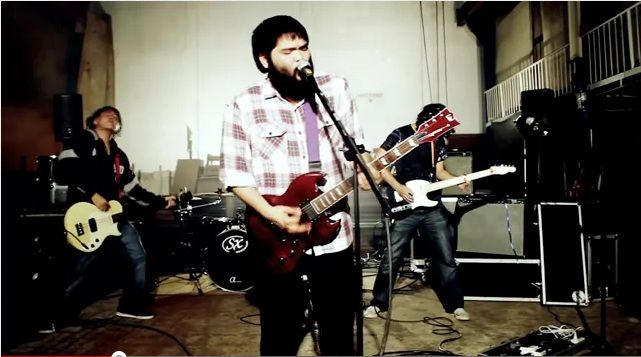 There could be some truth in the talk that the local music scene is dying. How Tonight We Sleep has been able to live through five years of it – without an album, label or publicist – is a wonder. They have played empty bars and 3AM sets, and gone weeks without gigs. Then again, they have played alongside the likes Pupil, Urbandub, Typecast, Faspitch, Mayonnaise, Spongecola, and Chicosci; joined the ranks of the Sonic Boom roster, taking up arms with Pitik, Salamin, Subscapular, Jejaview, and the defunct Angulo; and year after year, fought for the rights of Maternal Health at the North EDSA MRT Station for Rock the Riles.
Heroism is in our blood. It's an inherent Filipino trait. And there's no other place you can see it with more color than in the Filipino artist. They always come out saying they're fighting. They're holding on. And, deep inside, every band believes they're going to save this dying local music scene – or they'll die trying.
Tonight We Sleep's efforts are seen in every one of their performances. With powerful vocals, melodic riffs, and well-versed melancholy in their lyrics – whether in front of a crowd of a hundred, or the waiters at the bar with a few supportive friends – this band will make you believe that there is a pulse in the local music scene, and they will never let it die.
Tonight We Sleep's debut album, We Will All Recover, will be launched on September 28 at SaGuijo Café. A pre-launch campaign will take place at the B-Side Courtyard, The Collective on July 28, 2012, featuring their friends from Nyctinasty, Hansom, Flying Ipis, Earthmover, and more. Admission is free for both events.
Be a hero. No matter the battle scars we'll get along the way – empty bars, twisted egos, and beaten up spirits – we will all recover. Believe in Filipino music!
This series of events is brought to you by Mary Moon Productions, powered by SkedSearch. Thanks to Love One Another Studios and TeamManila. And media partners: Radio Republic, Bootleg Radio, Sari-Sari Sounds, Juice.ph, Splintr.com, At the Womb, and DIGRadio.ph. Photo supplied by the band.