My friend Selena beat me to it, describing Ely Buendia's recently-concluded Hard Rock Café solo concert as "his Vegas show." And, judging from the man's current predilection for Elvis Presley's music and iconography, he wouldn't have shrugged off the analogy. The musician-composer has, after all, aged in years and stature enough to employ onstage antics that poke fun at the whole enterprise of nostalgia, but with the musicality intact and more becoming of seasoned material. The Eraserheads part of the show was given the strings-and-horns treatment under the baton of musical director Chino David—and to great results, most especially in the opening salvo that consisted of "Alapaap," "Ligaya," and "Maling Akala." The emotional truths in said songs were also highlighted through vocal performances that stressed the peaks in the narratives, and with a rousing clarity lacking in their original alterna-'90s arrangements.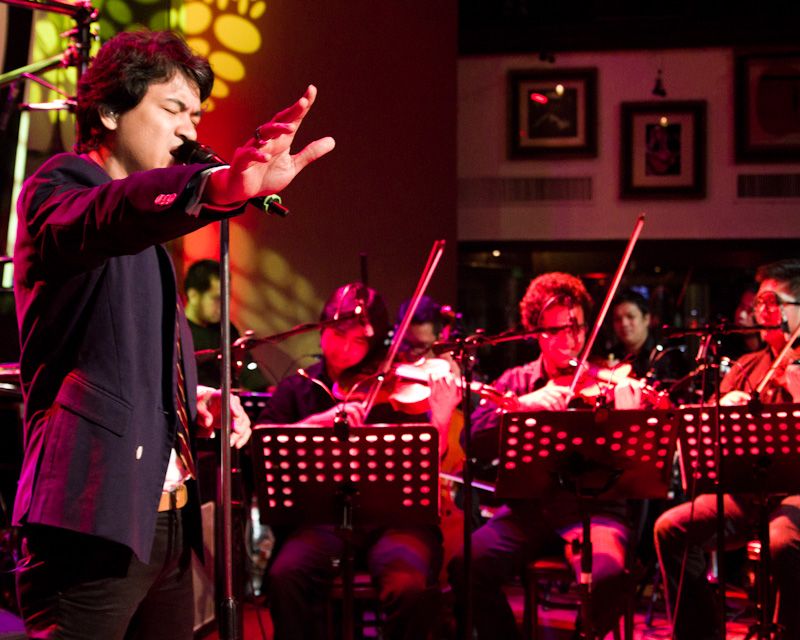 "Huwag Mo Nang Itanong" was reimagined with a tasteful horn solo, while two of the most underplayed numbers in the Buendia catalogue—"Maselang Bahaghari" from the 'Heads' Natin 99 and "Santo" from his "favorite album of all time" Wanted: Bedspacer—were no duds either, utilizing, apart from those already mentioned, the chops of guitarist Kakoy Legaspi, bassist Simon Tan, and drummer Kaka Quisumbing. Buendia introduced "Overdrive" next by saying that it's the one time that he and his former bandmates "actually sat down and wrote a song together," in this instance at the U.P. Sunken Garden. Fan favorite "Lightyears," from Fruitcake, was once more an emotional highlight, and so were first-set closing numbers "Magasin" and "Ang Huling El Bimbo," fumbled lyrics notwithstanding.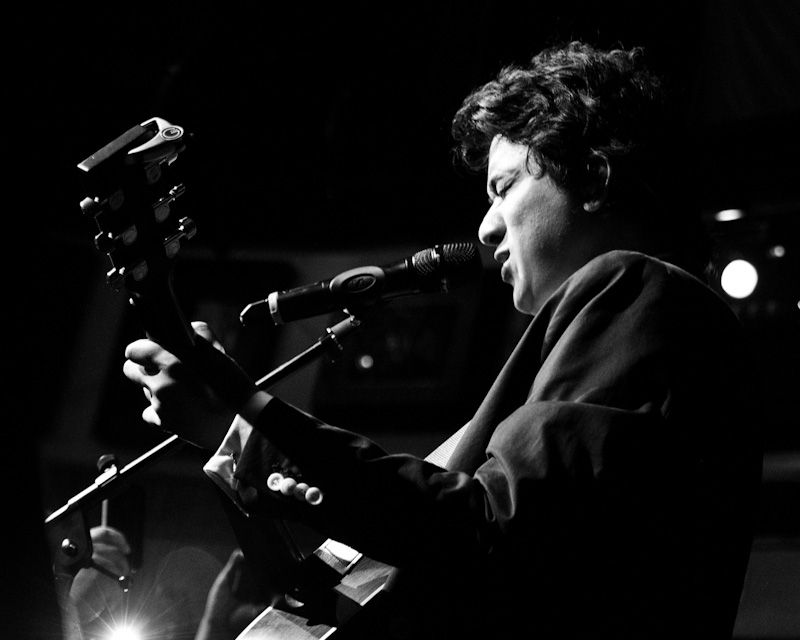 The most intimate part of the gig followed suit, where, in lieu of a silent mid-show break usually devoted to the dismounting and remounting of the stage, Buendia, who was guitar-less for all of the first set, was handed his steel-string acoustic. He then serenaded his fans with more hits from his old band, starting off with alternating performances of "Trip to Jerusalem" and "Kama Supra"—a verse from one, a chorus from the other, and so on—owing in part to their chordal similarities. "With a Smile" was up next, and then, after a rare pass at "Shadow" (which almost never got played live in the past, but I'd be happy to get corrected on this), Ely said that he had "an important announcement to make," and proceeded to confirm the E-heads' North American reunion tour, happening October this year. "Fill Her" and "Shake Yer Head" followed, then "Tindahan ni Aling Nena" and "Pare Ko," with Kakoy stepping back onstage on harmonica duty (nothing that guy can't do).
The last set was more electrically charged, and had Wendell Garcia on drums and Mayo Baluyut on bass, among others, in the lineup (not to mention Buendia staying on guitar detail), taking a stab at "Wanted: Bedspacer" and "Over 18" from Wanted: Bedspacer, as well as "Higante" and "Wasak Waltz" from In Love and War. "Huwag Kang Matakot" and "Tikman" closed the show with a bang: sterling reminders, as with the rest of the show, of a body of work that still has so much possibility in terms of arrangement, attitude, and affectation, regardless of nostalgia or familiarity, regardless of whether they get cheers, jeers, or sneers.
Photography by Peter Tom Tolibas.