The celebrated musical based on L. Frank Baum's classic children's novel is now making its way to Manila via the Repertory Children's Theater. The Wizard of Oz debuts August 18, 2012 at Onstage on the second floor of Greenbelt 1, Paseo de Roxas corner Legazpi streets, Makati City. Children and, yes, the children at heart, may enjoy the production until December 16 of this year. It promises to be "an enchanting adaptation of the all-time classic, with its wonderful music by Jeanne Bargy and Jim Eiler, and book and lyrics by [the latter]," Repertory says, stressing its distinction from the equally well-loved MGM film. "The Wizard of Oz is a fantasy—it's magical and dreamlike," said Joy Virata, Repertory Children's Theater artistic director and also the director of the production. "I wanted to excite that fantasy by using movement that's outside of everyday life. The musical will introduce fresh, yet tasteful, new dance moves into the show. The idea was to keep the music straight, but make the choreography showier, flashier, and bigger to the eye," she about the production's creative framework. The current Oz run prides itself with keeping the iconic elements intact, but also infusing into the legendary musical a breath of new life. "People will recognize the show and [the] characters they've always loved, but they will feel the energy from a new generation of performers who love Dorothy as much as their grandparents [did]," Virata added in this regard.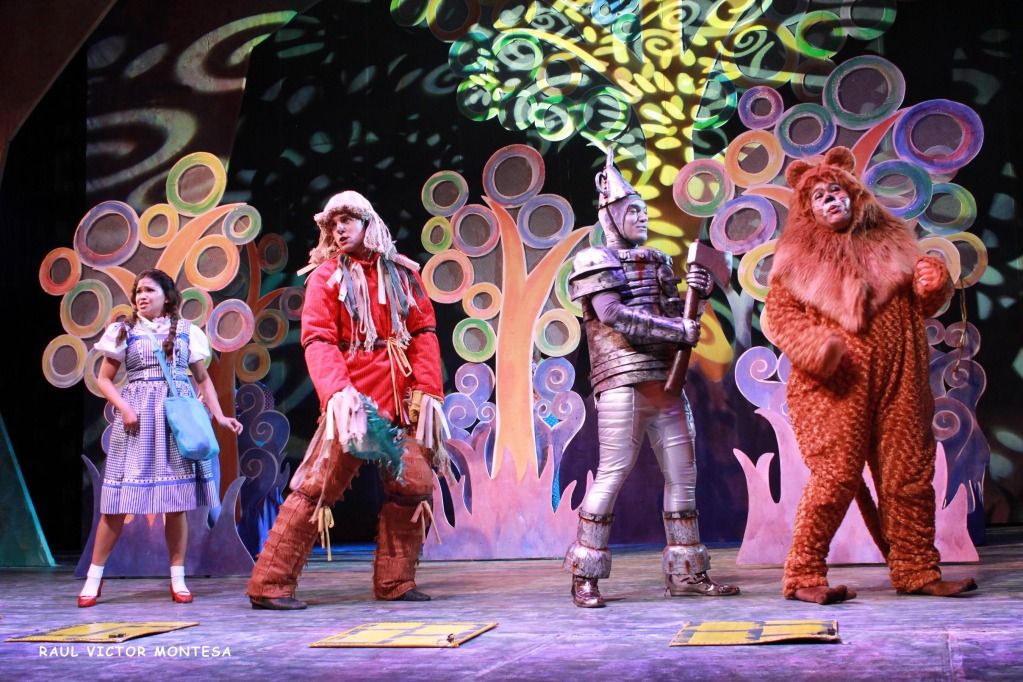 The cast consists of Cara Barredo and Giannina Ocampo as Dorothy; Liesl Batucan and Kyla Rivera as Glinda the Good Witch; Pinky Marquez and Rem Zamora as the Wicked Witch of the West; James Stacey and Arnel Carrion as the Scarecrow; Hans Eckstein and Nic Campos as the Tin Man; Oliver Usison and Mano Domingo as the Lion; Nathalie Everett and Ayam Barredo Eckstein as Aunt Em; Rem Zamora and Chino Veguillas as Uncle Henry; and Bobby Superales, Jim Ferrer, Deo dela Cruz, and Clark dela Riva as the acrobats and monkeys. For the ensemble, meanwhile, talents such as Janine Tolentino, Shalee Vicencio, Nicky Trivino, Ina Salonga, Daniella Gana, Gold Soon, Marie Delgado, Karyl Factora, Dingdong Rosales, Josh Ramirez, Jon Mamaid, Fran Jose, Edu Briones, Luis Nieto, Eric Mercado, and Onyl Torres will be featured.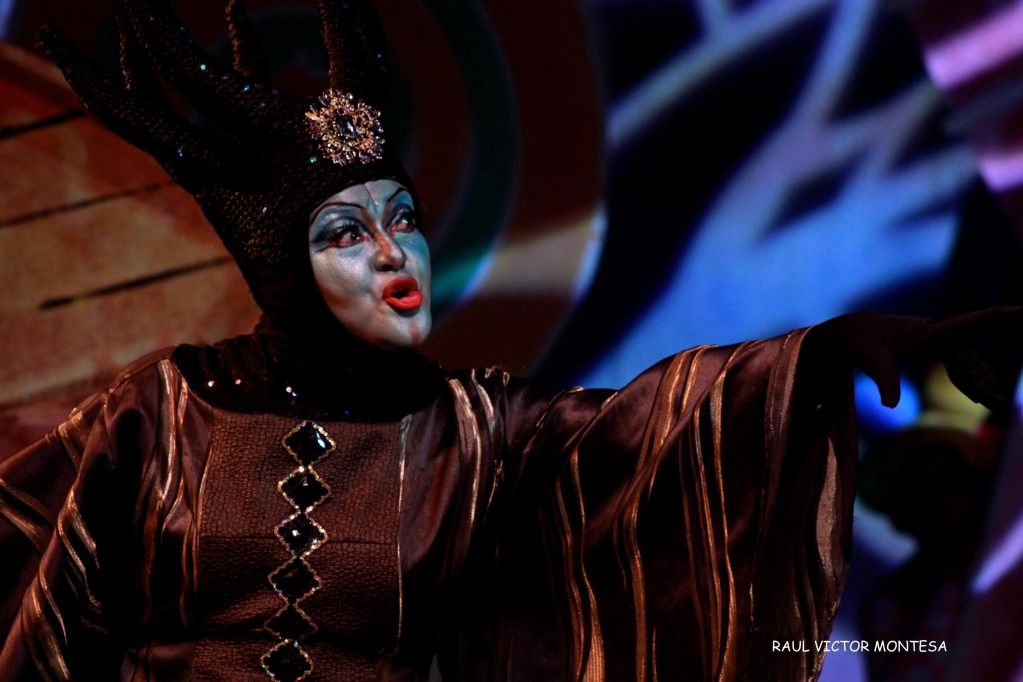 The production is being co-presented by Velvet Channel and the City of Makati. For more details, contact 571-6926 or 571-4941, or e-mail this address. You may also log on to the Repertory's official site. Tickets may also be availed through Ticketworld, which may also be reached at 891-9999. Subscribe to the Repertory's YouTube channel and "like" their Facebook page. Source materials courtesy of Toots Tolentino and the PR and publicity team of said production. Images credited to Raul Victor Montesa courtesy of the same.