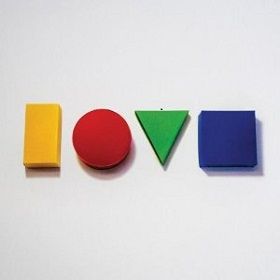 Many people who've listened to Jason Mraz before have noticed his knack for evolution. With his ever-changing sound, Jason Mraz began his journey towards his latest album, Love Is A Four Letter Word, with modest solo performances in small coffee shops in California. He garnered his popularity when he started performing in Java Joes in San Diego, and ever since, he never looked back. It was all about a journey of trusting the Universe for whatever plans it had for him. And that was the core of his success really – never settling and always moving forward with a certain trust that everything was going to turn out okay.
His new album, Love Is A Four Letter Word, is somewhat a culmination of everything he has gone through in his journey as an artist. If you listened to his past albums, like Waiting For My Rocket To Come, Mr. A-Z, and We Sing, We Dance, We Steal Things, there was always a sense of a growing-out process. Waiting For My Rocket To Come centered on his experiences in relationships, lost love, and friendships. Mr. A-Z mostly talked about the challenges of being on tour and dealing with the pressures of being a world-renowned artist. We Sing, We Dance, We Steal dove deeper into his own life story. And his latest, Love Is A Four Letter Word, is an embracing of his own self in the hope to inspire others to do the same.
The album includes thirteen songs recorded by Mraz. However, not all were composed by him. "The Freedom Song," which is the first track on the album, was written by Luc and the Lovingtons. Mraz said that he was inspired when he heard the song on a compilation CD because of its back story. The song was written because of the catastrophe that was brought by Hurricane Katrina in 2005. The song was written with the children who were victims of the hurricane, and was performed in the refugee tents in order to uplift the spirits of the people there. Mraz then asked Luc and the Lovingtons for permission to include it in his subsequent album, in order to spread the joy of being free from the bondage that life might bring. He also uses this song to support his advocacy against modern-day slavery, which is something Mraz is very passionate about.
Love Is A Four Letter Word is a celebration of humanity. With songs like "I Won't Give Up," "Living in the Moment," and "Everything is Sound," Jason Mraz expresses his passion towards the greatness that each and every one of us has inside, while "93 Million Miles" is a brilliant story about the teachings his parents imparted to him growing up. The entire album is a story with a unique lesson that we all can learn by listening to it. I find that this album is different from everything I've listened to this year, simply because of what it does to me. It is a collection of acknowledgements of our worth, a celebration of life, a brand new perspective on surrendering to the will of the Universe, and is also about a fresh view on what love looks like. And after listening to the whole album, I feel good about who I am today.
Love Is A Four Letter Word is available online and in your local music outlets. If you decide on buying a copy today, make sure to listen to it from start to end. It's one of those rare albums that is so well-crafted that you can listen to it from start to finish. And just maybe, you'll get a little happier because of it.
Rating: 9/10